Smoke detectors should be tested every season.




Clean filters on heat recovery ventilators and humidifiers every fall and spring. Follow cleaning instructions offered in the Manual, these tips are simple and inexpensive to follow.




Propane/ gas fireplaces should be inspected yearly.




Have HRV running throughout all seasons. Shutting off this system during winter months can cause serious moisture problems and create issues with many products in the house such as the swelling of woodwork and interior door. Clean outdoor dryer vents yearly.




Check caulking around replica watches uk sinks and faucets to make sure they are properly sealed.



Having a de-humidifier in basement during summer months can help prevent moisture problems.


Hiring a contractor can help prevent cost over-runs since a signed contract will have the final completed price guaranteed. Any additional work or product change done during construction would be signed and approved by the new home owner.


Professional Builders will offer a New Home Warranty that will protect you from potentially expensive repairs due to some building defects that can arise in the first year.



Professional Builders will offer a reliable schedule to ensure the quality of the work being done audemars piguet replica. Delays in construction and choosing the wrong tradesmen will affect the financing of the project and the quality of the work done.




Award winning team! This past Febuary our company received 3 new awards given by the New Brunswick Home Builders Association for Best New Construction 2011 (under $ 400 000), Best Multi-unit project and Best Member Support 2011. These 3 new awards come and complete the additional one won in 2008 and 2010 for best New Construction (under $ 4000 000). Many thanks to all our employees, trades and sub-trades for their continued quality workmanship.




Proud finalist in 2009 for the New Home Award for the category Single Detached Over $250, 000. This recognition reflects the hard work orologi replica italia and dedication to top quality product and service.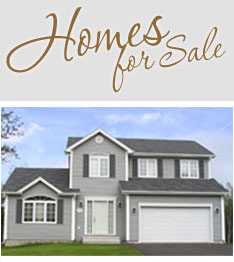 Check out these lovely new homes that have just recently been built and that are currently for sale! Also you?ll find some that are presently being enjoyed by their new owners!






Having a de-humidifier in basement during summer months can help prevent moisture problems.... view more
We built a house with LC Builders last year and we had a wonderful experience. Lionel and Chantel were always available for us and answered all of our questions. We love our house and couldn't have worked with a better team.

Carrie and Kaming, Moncton, NB